LG 55LH545V 55-Inch TV Full HD
Panel size: 55 Inch
Panel type: LCD
Panel resolution: 1920 x 1080 pixels
Audio playback: 10W + 10W, Clear Voice, Virtual Surround, Dolby Digital, Dolby Digital Plus
Video playback: Triple XD Engine, Dynamic Color Enhancer
Wireless LAN: No
HDMI port: 2 ports
USB port: 1 port
Description
LG 55LH545V 55-Inch TV Full HD Price and Specs in Kenya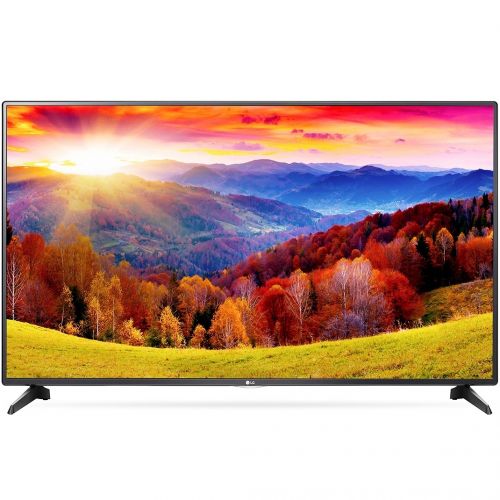 Product Description
LG 55LH545V 55-Inch TV Full HD:
Panel size: 55 Inch
Panel type: LCD
Panel resolution: 1920 x 1080 pixels
Audio playback: 10W + 10W, Clear Voice, Virtual Surround, Dolby Digital, Dolby Digital Plus
Video playback: Triple XD Engine, Dynamic Color Enhancer
Wireless LAN: No
HDMI port: 2 ports
USB port: 1 port
LG 55LH545V 55-Inch TV Full HD Specs
GENERAL
Platform
Analog + Digital (DVB-T/T2)
Dimensions
1243 x 725 x 56.8 mm
Weight
17.3 Kg
Colors
Black
Key features
Metallic design
Clear Voice
Dynamic Color Enhancer
Virtual Surround
Triple XD Engine
DISPLAY PANEL
Panel size
55 Inch
Panel type
LCD
Panel resolution
1920 x 1080 pixels
Panel features
Direct LED backlight
50Hz
AUDIO & VIDEO PLAYBACK
Audio playback
10W + 10W
Clear Voice
Virtual Surround
Dolby Digital
Dolby Digital Plus
Video playback
Triple XD Engine
Dynamic Color Enhancer
CONNECTIVITY
HDMI port
2 ports
USB port
1 port
Wireless LAN
No
POWER CONSUMPTION
Power supply
AC 100-240V
50/60Hz
Active consumption
69W
Standby consumption
0.5W
Energy efficiency class
A+
Price
KES 77,500 – 85,000
Availability
You may place an order for delivery by courier or rider, or schedule a pickup from our store.
Buy LG   55LH545V 55-Inch TV from Rapidtech Digital Solutions with fast delivery across the country and in-store pickup in Nairobi. We also offer free deliveries within CBD for selected items.
You can also check:
LG 55UH603V 55-Inch TV 4K Ultra HD IPS Smart
Related products